Kunis's seductive eyes and glossy brown hair most likely landed her as Esquire's 2012 Sexiest Woman Alive. However, in addition to her beautiful complexion, she also seems like a very cool person with a nonchalant, laid-back attitude in contrast to the glitz and glam of celebrities.
Not to mention her amazing style and ability to pull off daring outfits/dresses. My favorites are (even though I like almost everything she wears):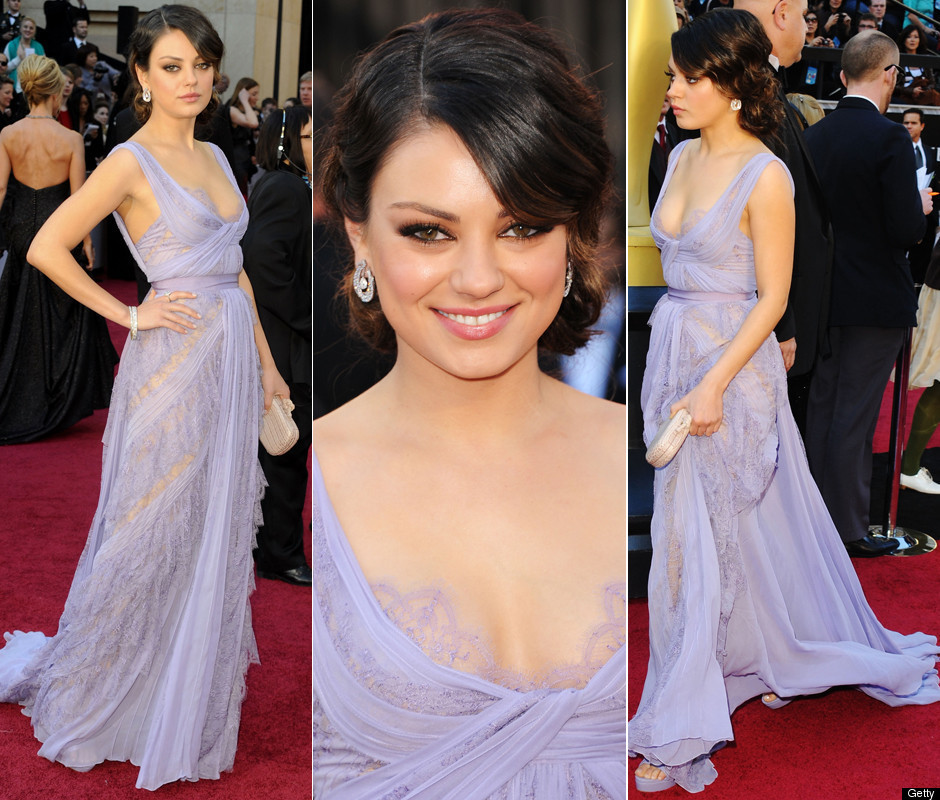 Beautiful dress and hairstyle
This dress is gorgeous but I do think her hair can be slightly adjusted but still close to perfect.
Greek goddess much
This is probably my favorite of the bunch because I feel like it's very "Kate Middleton" minus the hat
She wears black a lot and although it's a universally flattering color, I think it's definitely her color.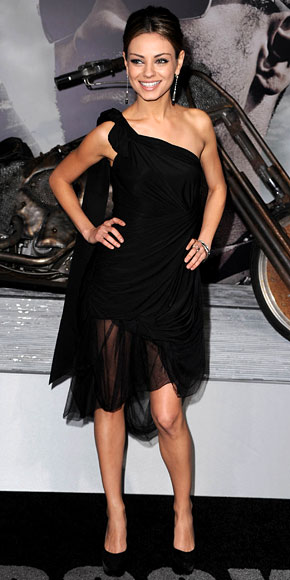 As for a couple of casual outfits (she usually comes out in sweats though but she's still flawless):