So the How I Met Your Mother season 8 midseason finale, "The Final Page," premiered Monday and it was LEGEN-WAIT FOR IT-DARY!!!!
Yeah, you knew that was coming. Haha.
Alright so the first half hour was a trivial storyline about Lily and Marshall reconciling with their ex-stalker, aka guest star Seth Green. I was a little bored and decided to surf the net and while I was looking up Gossip Girl spoilers (no, i've never really watched the show just a few episodes but felt compelled to look it up) and while scrolling through the comments, some idiot decided to write how it was such a good night because Barney and Robin are engaged.
Okay I'm probably being a little bitter because that person was most likely an East Coaster of Midwestie or something and watched it first....but really?!?! I was PISSED.
However, I still did not expect Barney's super sweet proposal. When Robin was on the roof of the World Wide News building and she picked up the paper that read "The Robin," which is the final page (hence, the title) of Barney's infamous playbook. The show flashes to scenes of all the steps on the parchment that Barney did, such as admitting his love to her, convincing her that they would never be together and engaging her annoying "friend," Patrice in his plans. The most memorable step of the page was when Barney says that if Ted reveals to Robin the proposal, he knows his best man has let his past love go and given them his blessing.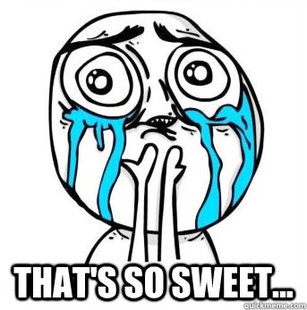 Robin is initially angry at his antics but when Barney tells her to flip the page, she sees the last step: hope she says yes. When she looks down, she finds Barney kneeling with a ring on his palm.
*nailed, i normally hate spelling errors but this one was too good to pass up
In all honesty, I did not cry in this episode. I teared up a little but I didn't cry because well, I expected the surprise. I know I definitely would have balled my eyes out if some as---meanie hadn't spoiled it. Sighs.
This episode made up for the past lackluster episodes that all the fans have been complaining about. I personally didn't find them THAT boring but they definitely lacked the substance that was there in other seasons.
I can't wait to watch the rest of the season and I just received word that there's going to be a season 9, which is probably going to anger many fans but not me. Patience is a virtue. Besides, why would you want to end the awesomeness of Barney Stinson and the rest of the characters? On the other hand, I can't wait to find out who the mother is although I have a very big theory on who it might be--but that's for another blog post ;).